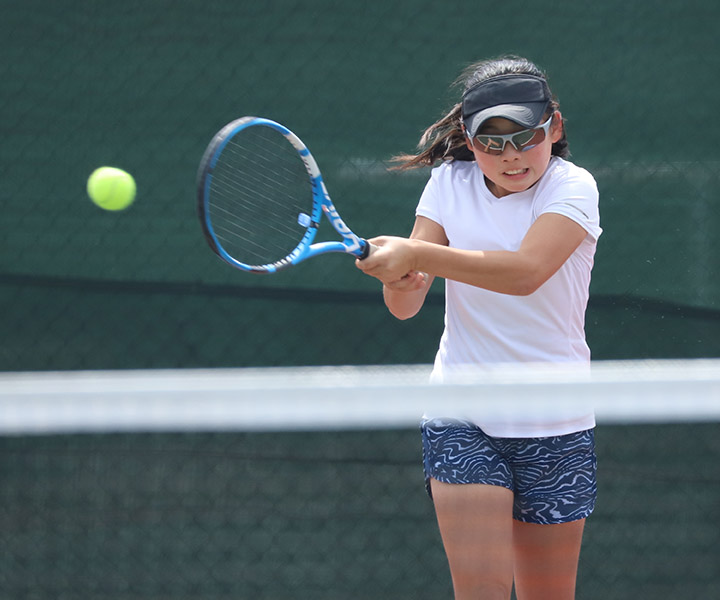 Toscano Junior Tennis Academy at Indian School Park
Due to the Indian School Park tennis courts being renovated; The academy is practicing at different locations… Please call or text coach Claudio @ 623.606.2580
September 1, 2019 (On-Going)
Mornings – Monday through Friday (Elite)
9:00 am – 11:00 am 4 to 1 ratio (limited to 4 players only) Tennis Session I
11:00 am – 12:00 Noon Fitness Session I or Tennis Session I
Afternoons / Evenings – Monday through Thursday (Intermediate, Advanced, Elite)
2:00 pm – 4:00 pm 4 to 1 ratio High School Seniors Tennis Session II
4:00 pm – 5:00 pm Fitness Sessions II or Tennis Session II+
5:00 pm – 7:00 pm 6 to 1 ratio Tennis Session III
Afternoons / Evenings – Friday
4:30 pm – 7:30 pm Structured Match Play
(Ladder tournament, with Single elimination tournament and point reset every 6 weeks).
Location:
Indian School Park Tennis Center
4289 N. Hayden Rd, Scottsdale, AZ 85251
Text Coach Claudio: 623-606-2580 for RSVP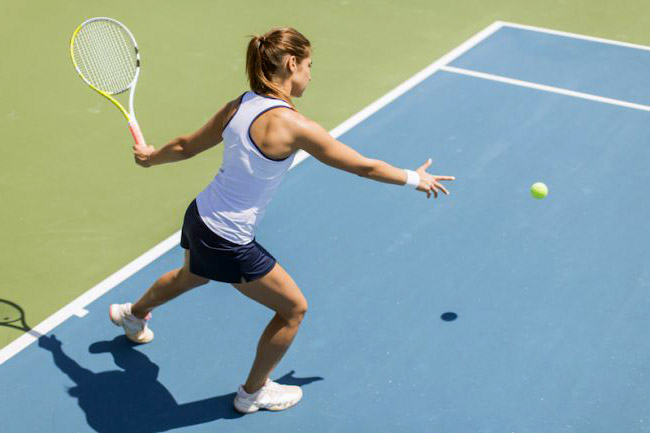 Toscano Tennis Academy
We provide an extensive tennis program that focuses on the technical, tactical, physical and mental development of the player which is the main foundation of the Argentinean methodology of teaching.
Our academy provides athletes an opportunity to become better tennis players in a fun, positive atmosphere; while fulfilling the holistic needs of each player in their quest to achieve the highest growth possible.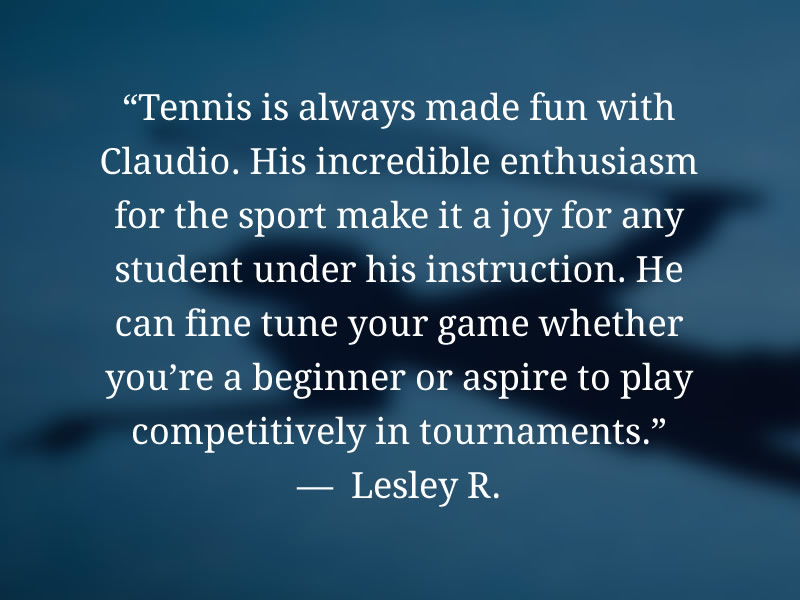 "Tennis is always made fun with Claudio. His incredible enthusiasm for the sport make it a joy for any student under his instruction. He can fine tune your game whether you're a beginner or aspire to play competitively in tournaments." — Lesley R.

Testimonials